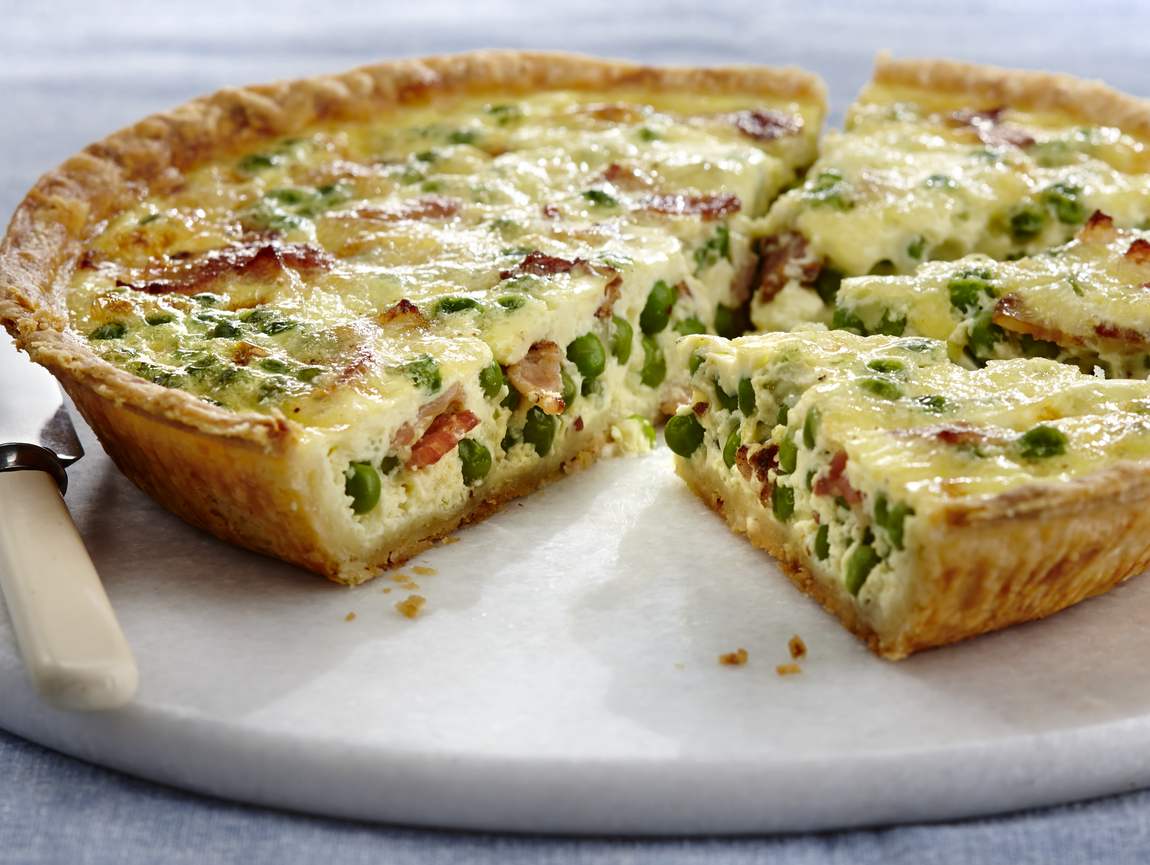 Ingredients
4 slices of bacon, cut into strips
1 ¼  cup (310 ml) Arctic Gardens sweet peas
4 eggs
¾ cup (180 ml) milk
Salt and ground black pepper
1 ¼ cup (310 ml) your choice of grated cheese (cheddar, Swiss, Gouda, etc.)
1 homemade or commercial pie crust 9 in (20 cm) in diameter, uncooked
Preparation
1. Preheat the oven to 375o F (190o C).
2. Prebake the pie crust in the oven for 10 minutes.
3. In a pan at medium-high heat, brown the bacon. Remove bacon and set aside on a plate. Remove the extra fat and cook the sweet peas in the same pan until thawed.
4. In a large bowl, beat the eggs with milk and season to taste.
5. Add the grated cheese, cooked bacon and green peas. Stir and pour into the pie crust.
6.Bake in the oven for 35 to 40 minutes or until the crust is golden and the egg mixture is set and lightly coloured. Serve hot or cold.
Nutrition Facts (per serving):
Calories: 320
Protein: 14 g
Fat: 22 g
Carbohydrate: 16 g
Fibre: 2 g
Sodium: 350 mg
Recipe ideas using this product