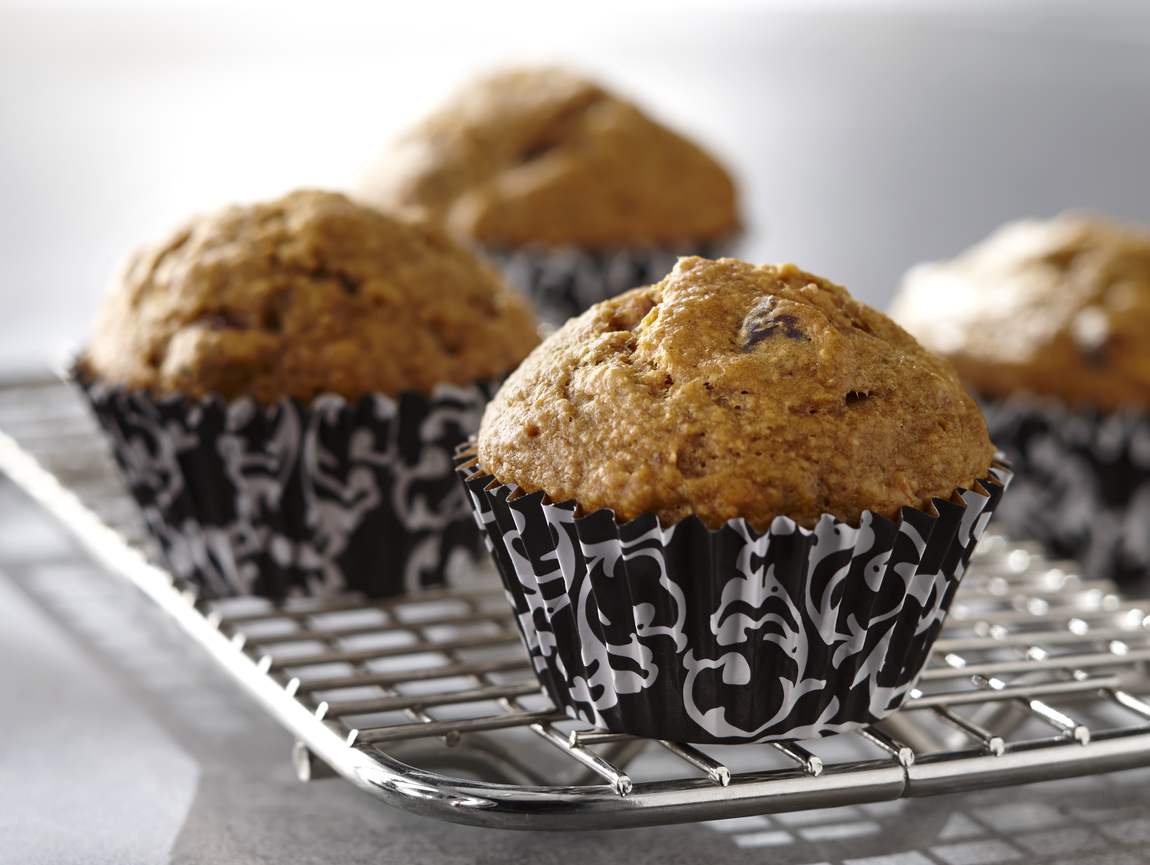 Ingredients
2 cups (500 ml) Arctic Gardens broccoli florets
2 cups (500 ml) unbleached flour
1 ½ cups (375 ml) oat or wheat bran
1 cup (250 ml) quick cooking rolled oats
½ cup (125 ml) dried cranberries
½ cup (125 ml) pecans, coarsely chopped
2 tbsp (30 ml) flax seeds
1 tbsp (15 ml) baking powder
1 tsp (5 ml) blend of mild spices or 4 spices (mix of cinnamon, cloves, nutmeg and ginger or allspice)
¼ cup (60 ml) Greek yoghurt, plain
2/3 cup (160 ml) molasses
1/3 cup (80 ml) brown sugar
2 eggs
1 ½ cups (375 ml) milk
Preparation
1. In a pot, bring water to a boil and cook broccoli florets for 7 to 10 minutes or until tender. Drain and run under cold water. Drain again. Process in a food processor or with an electric mixer until puréed.
2. Preheat the oven to 350o F (180o C). Grease a muffin pan or use a silicon mould.
3. In a large bowl, mix together the dry ingredients.
4. In another bowl, beat the eggs with the yoghurt, molasses and brown sugar. Add the milk and broccoli purée.
5. Pour onto the dry ingredients and mix well to moisten everything.
6. Pour the muffin batter into the moulds ¾ full.
7. Bake in the middle of the oven for 20 minutes or until a toothpick can be inserted into the centre of the muffin and removed cleanly.
Nutrition Facts (per serving):
Calories: 215
Protein: 7 g
Fat: 5 g
Carbohydrate: 37 g
Fibre: 3 g
Sodium: 85 mg
Recipe ideas using this product