Quinoa, broccoli and radish microgreens bowl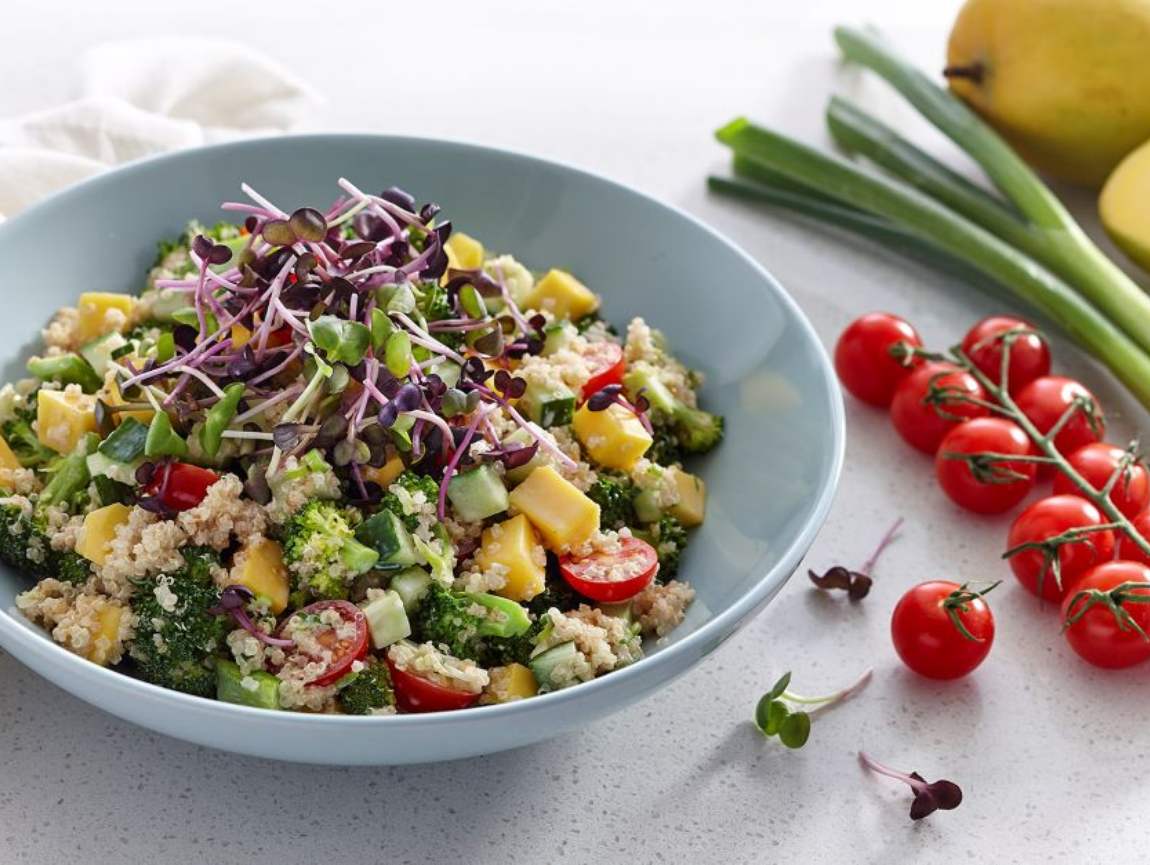 The bowl with the perfect blend of flavours thanks to the touch of microgreens.
Ingredients
1½ tbsp (22 ml) mayonnaise or vegan mayonnaise
2 tsp (10 ml) white or cider vinegar
1 green onion, chopped
1/4 tsp (1 ml) curry powder
Salt and freshly ground pepper
2 c (500 ml) Arctic Gardens broccoli florets
1 can 106 mL (3.5 oz.) quinoa
1/3 c (80 ml) mango, chopped
1/3 c (80 ml) cherry tomatoes, halved
1/3 c (80 ml) cucumber, chopped
80 ml (1/3 cup) radish or black radish microgreens
Preparation
In a small bowl, mix together the mayonnaise with vinegar, green onion and curry Season to taste and set aside.
In a small saucepan, boil salted water and cook corn for 5 minutes. Drain, rinse under cold water, drain again.
Transfer the broccoli florets to a bowl.
Add remaining ingredients and mix well.
Drizzle with vinaigrette and garnish with microgreens.
Recipe ideas using this product