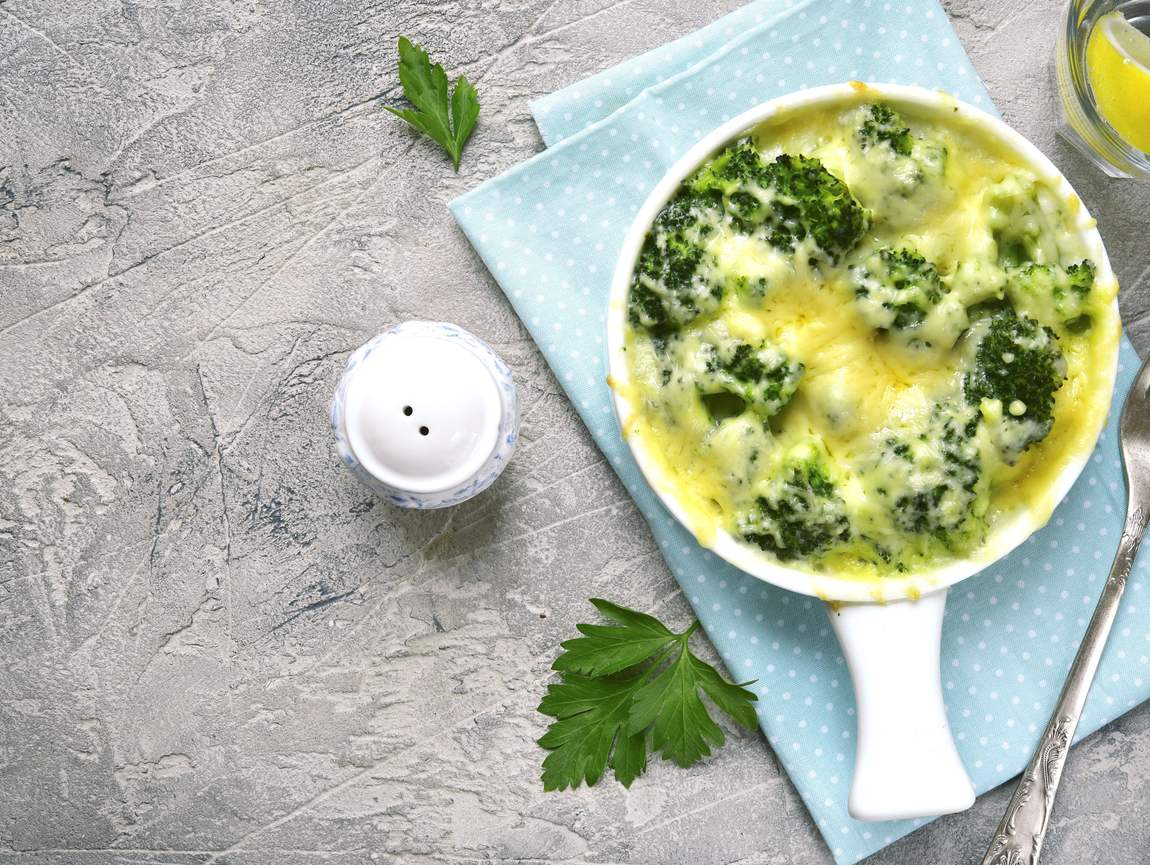 Ingredients
1 bag (500g) Arctic Gardens broccoli
60 ml (1/4 cup) butter
60 ml (1/4 cup) flour
250 ml (1 cup) chicken broth
250 ml (1 cup) milk
190 ml (3/4 cup) strong cheddar cheese
Salt and pepper
Preparation
Melt butter in a saucepan.
Add flour, stir and cook for about 2 minutes or until the flour is golden.
Add chicken broth and milk, stir until mixture is smooth.
Cook over medium heat, stirring until sauce is thick. Season to taste
Add the broccoli, cook for 5 to 10 minutes.
Transfer to an ovenproof dish, garnish with cheese and broil "Broil".
Suggestions: add strips of ham at the same time as the vegetables. Substitute 45 mL (3 tbsp) of Dijon mustard for strong cheddar cheese.
Nutrition Facts (per serving):
Calories: 240
Protein: 12 g
Fat: 16 g
Carbohydrate: 14 g
Fibre: 3 g
Sodium: 300 mg
Recipe ideas using this product