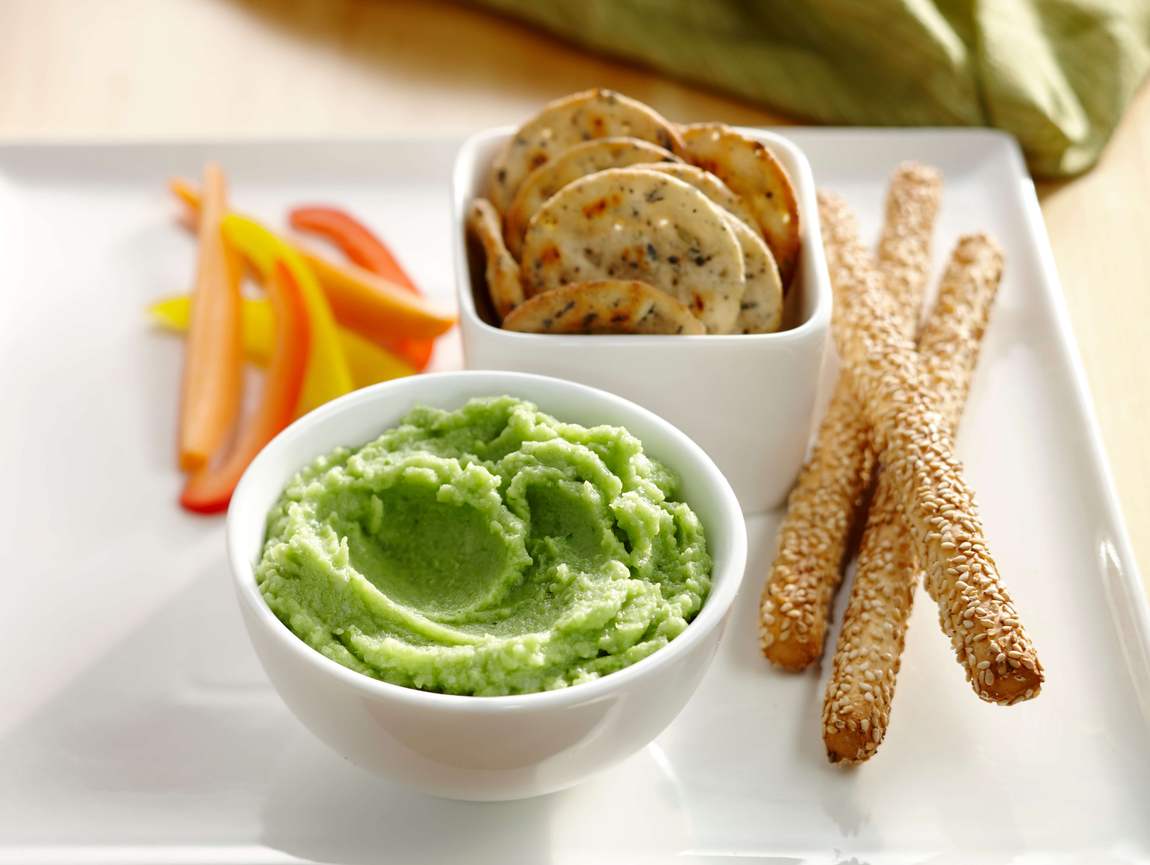 Ingredients
1 bag Arctic Gardens broccoli florets
1 or 2 cloves garlic, shoots removed and roughly chopped
2 tbsp (30 ml) olive oil
2 tbsp (30 ml) lemon
Salt and ground pepper
Tahini (sesame butter) to taste – optional
Preparation
In a large pot, bring salted water to a boil and cook broccoli for 10 minutes.
Drain in a colander and rinse under cold water. Drain well.
Put the broccoli pieces and garlic in the bowl of a food processor and purée.
Turn the processor on and add oil and lemon juice gradually.
Season generously and add tahini, if desired. Start the processor again until purée to obtain a completely smooth texture.
Use as a dip or spread.
Nutrition Facts (per serving):
Calories: 100
Protein: 4 g
Fat: 7 g
Carbohydrate: 9 g
Fibre: 3 g
Sodium: 61 mg
Recipe ideas using this product