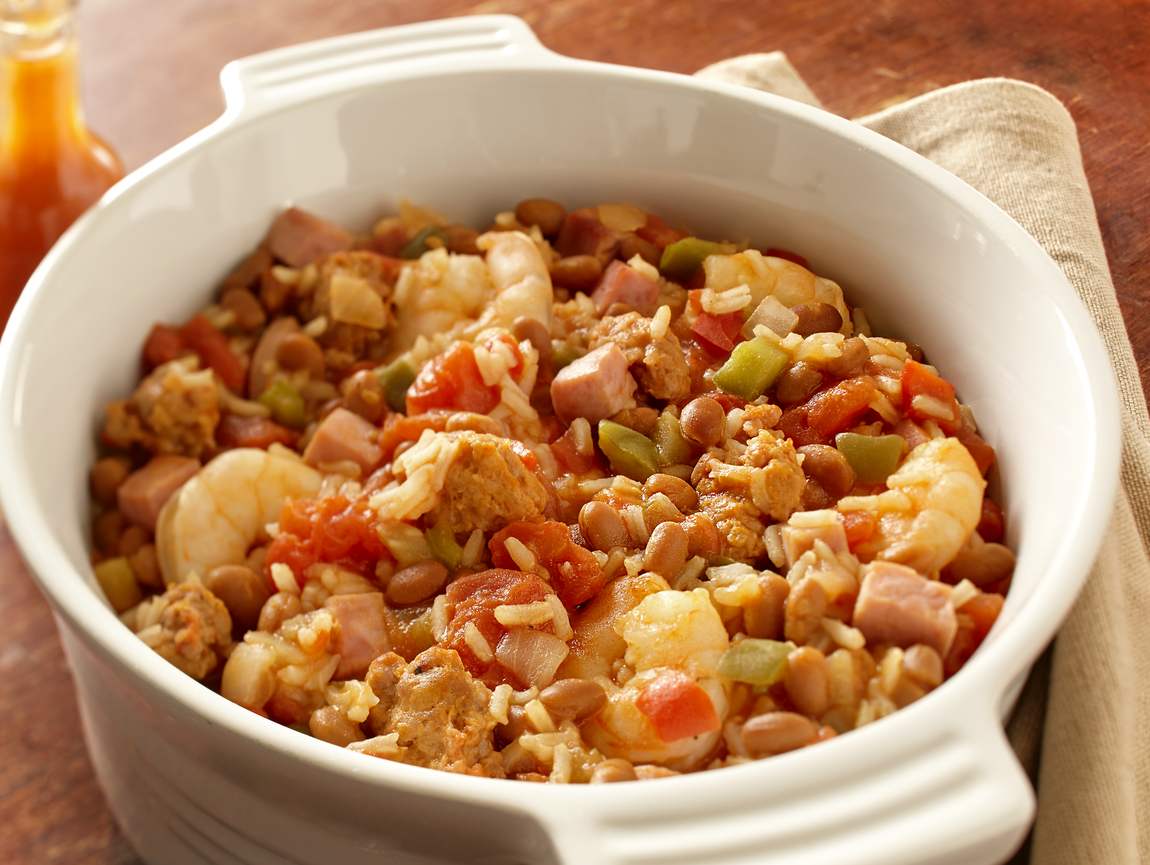 Ingredients
1 tbsp (15 ml) canola oil
2 cups (500 ml) Arctic Gardens vegetables for spaghettini
1 spicy Italian sausages
1 cup (250 ml) cubed ham
1 can 28 oz (796 ml) diced tomatoes
1 cup (250 ml) chicken stock
1 cup (250 ml) long grain rice
12 large shrimp
1 can 398 ml (14 oz) baked beans in tomato sauce
Hot sauce
Preparation
In a large pan, heat oil to medium high and sauté vegetables for 2 minutes.
Add sausage meat and cubed ham. Cook for another 2 to 3 minutes.
Add tomatoes and stock. Bring to a boil.
Add rice and stir. Lower the heat to medium low and cook covered for 20 minutes.
Add shrimp and beans. Stir and cooked covered for 10 minutes or until the rice is tender.
Serve with hot sauce.
Nutrition Facts ( per serving ) :
Calories: 328
Protein: 17,8g
Fat: 11,9g
Carbohydrate: 40g
Fibre: 7,4g
Sodium: 1928mg
Recipe ideas using this product