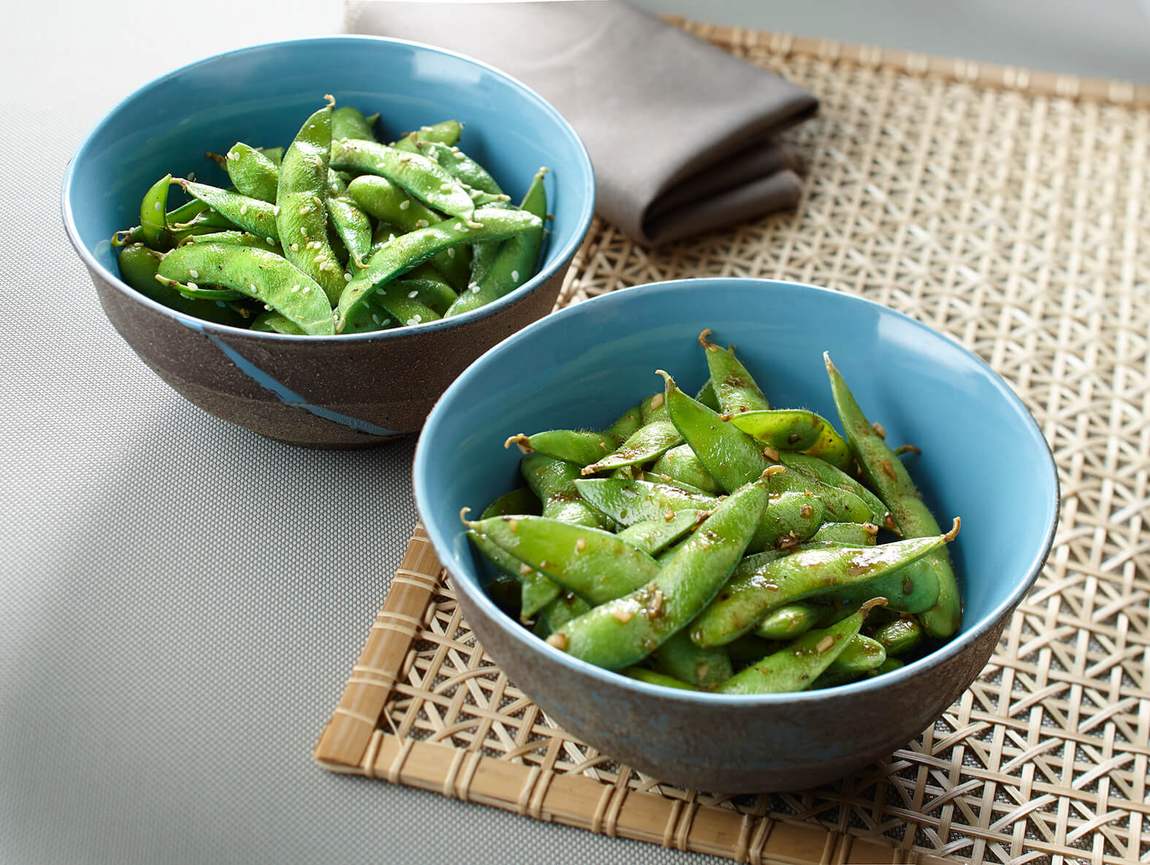 Ingredients
1 tbsp (15 ml) canola oil
1 bag Arctic Gardens edamame, frozen
1 tbsp (15 ml) freshly chopped ginger
2 cloves of garlic, chopped
1 tbsp (15 ml) rice vinegar
½ tbsp (7 ml) honey
2 tbsp (30 ml) soya sauce
Freshly ground pepper
Preparation
1- In a wok or large frying pan, heat the canola oil on medium-high heat and sauté the edamame for 3 minutes.
2- Add the ginger and garlic. Cook for 2 minutes.
3- Add the rice vinegar, honey, soya sauce and pepper.
4- Continue cooking for 5 minutes, stirring frequently. Serve.
Nutrition Facts (per serving):
Calories: 185
Protein: 13 g
Fat: 9 g
Carbohydrate: 14 g
Fibre: 6 g
Sodium: 280 mg
Recipe ideas using this product