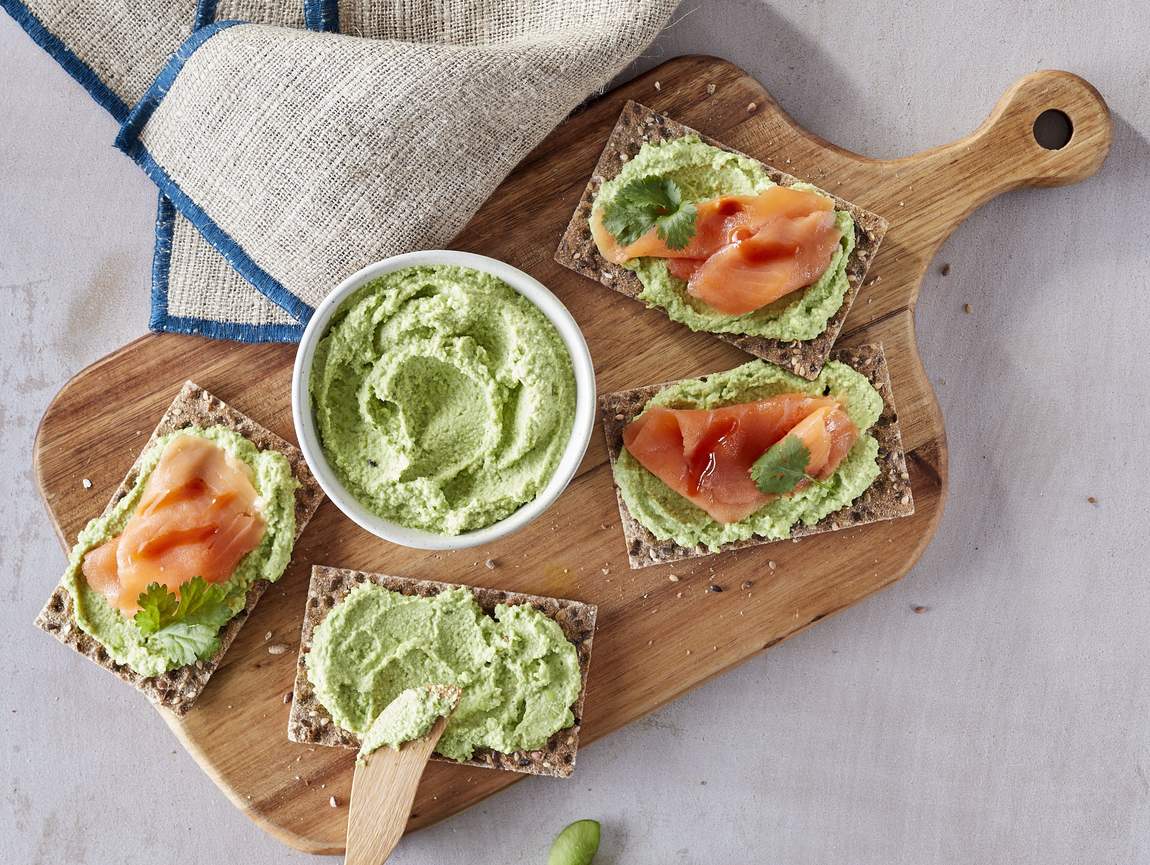 Ingredients
1 bag (425g) Arctic Gardens Edamame
1 avocado
1 tbsp (15ml) sour cream
1 lime, juice and peel
salt and pepper to taste
Preparation
1. Cook the edamame according to the packaging instructions. Rinse under cold water to cool then shell the edamame.
2. Place the shelled edamame and the other ingredients in a food processor.
3. Blend to desired consistency, add salt and pepper to taste and serve.
Serve on a slice of toast or crackers with smoked salmon, sriracha sauce and fresh cilantro.
Nutrition Facts (per 100g)
Calories: 110
Protein: 5g
Fat: 7g
Carbohydrate: 8g
Fibre: 5g
Sodium: 95mg
Recipe ideas using this product