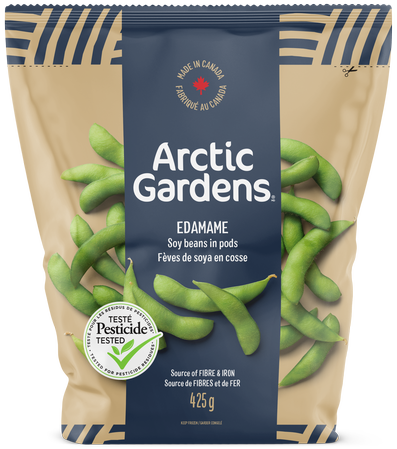 Cooking Method
Recommended Method:
Stovetop

Bring 6 cups of water to a boil.
Add edamame and one teaspoon of salt.
Cook for 4-6 minutes.
Drain thoroughly and serve.
Season with sea salt.
To eat, push the bean out of the shell and into your mouth. Discard the shell.
Do not refreeze thawed product. If thawed, cook immediately.
Recipe ideas using this product