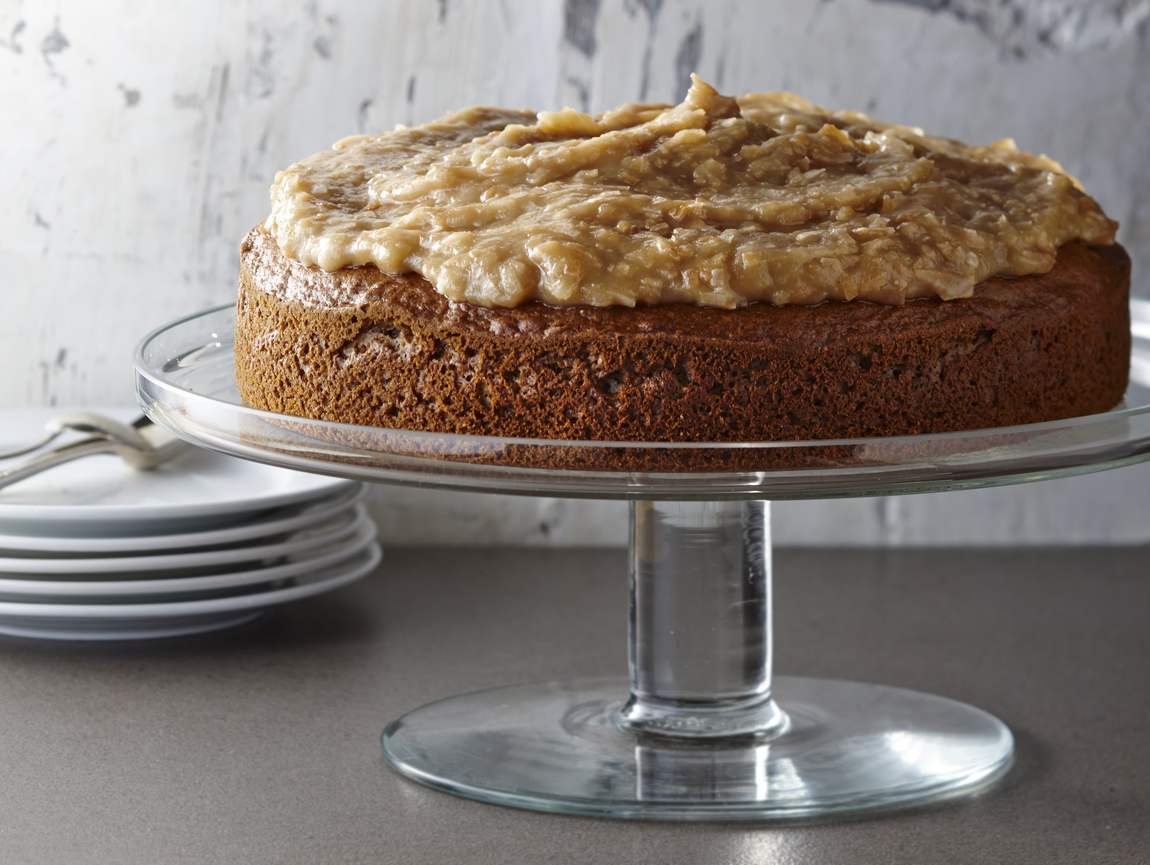 Ingredients
Arctic Gardens Floret Duo , separated to obtain 1 ½ cups (375 ml) of each vegetable
¾ cup (180 ml) dates, pitted
½ cup (125 ml) water
1 cup (250 ml) unbleached flour
1 cup (250 ml) whole wheat flour
1 tbsp (15 ml) baking powder
1 tsp (5 ml) baking soda
¼ tsp (1 ml) salt
¼ cup (60 ml) butter
½ cup (125 ml) brown sugar
2 eggs
Garnish:
1 cup (250 ml) sweetened grilled coconut
¼ cup (60 ml) 35% cream
½ cup (125 ml) brown sugar
1 ½ tsp (7 ml) vanilla extract
Preparation
1. Preheat the oven to 350o F (180o C).
2. In a pot, put the broccoli florets and dates. Add water, cover and bring to a boil. Cook for 5 minutes until the broccoli and dates are tender. Let cool. Process with a food processor or hand mixer to obtain a purée.
3. In a large bowl, mix together the dry ingredients.
4. In another bowl, cream the butter with the brown sugar. Add the eggs one at a time beating after each one.3. Incorporate the cooled purée.
5. Add the dry ingredients gradually.
6. Pour into a round mould 8-inch (20 cm) in diameter and cook in the middle of the oven for 35 to 40 minutes or until a toothpick can be inserted into the centre and removed cleanly.
7. In the meantime, in a pot, cook the cauliflower florets in boiling water for 2 minutes. Drain and process in a food processor hand mixer until puréed.
8. Stir the purée in the pot and add the coconut, cream, brown sugar and vanilla extract.
9. Simmer for 5 minutes and spread onto the cake after baking. Let cool before cutting into slices.
Nutrition Facts (per serving):
Calories: 285
Protein: 6 g
Fat: 11 g
Carbohydrate: 43 g
Fibre: 3 g
Sodium: 270 mg
Recipe ideas using this product