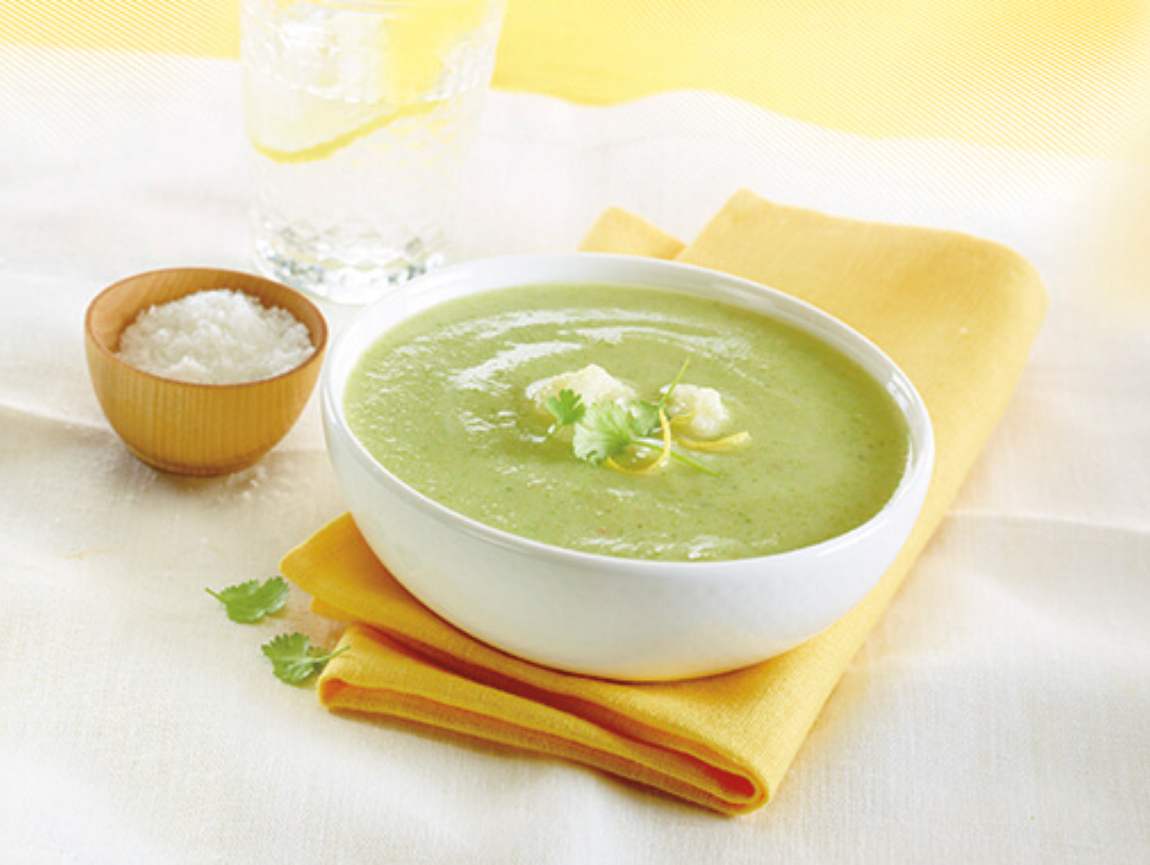 Ingredients
1 bag (500g) Arctic Gardens floret duo
2 tbsp (30 ml) butter
1 onion, chopped
2 cloves of garlic, minced
2 cups (500 ml) potatoes, peeled and cubed
Salt and freshly ground pepper
4 cups (1 litre) chicken or vegetable stock
2 cups (500 ml) milk
½ tsp (2 ml) Ras el hanout spice mix *
2 tbsp (30 ml) fresh cilantro, chopped
1 tbsp (15 ml) lemon zest
Preparation
In a large pot, melt the butter on medium-high heat and sauté onion and garlic for 2 minutes.
Add florets and potatoes and continue cooking for 5 minutes. Season.
Pour the stock and milk into the pot. Lower the heat to medium and cook covered for 20 minutes or until potatoes are tender. Remove from heat and let cool.
With an electric mixer, purée the ingredients until smooth.
Return purée to the pot, add Ras et hanout and correct the seasoning.
Reheat and garnish with cilantro, lemon zest. Sprinkle with a little Ras et hanout.
Nutrition Facts (per serving):
Calories: 140
Protein: 7 g
Fat: 5 g
Carbohydrate: 18 g
Fibre: 2 g
Sodium: 128 mg
Recipe ideas using this product