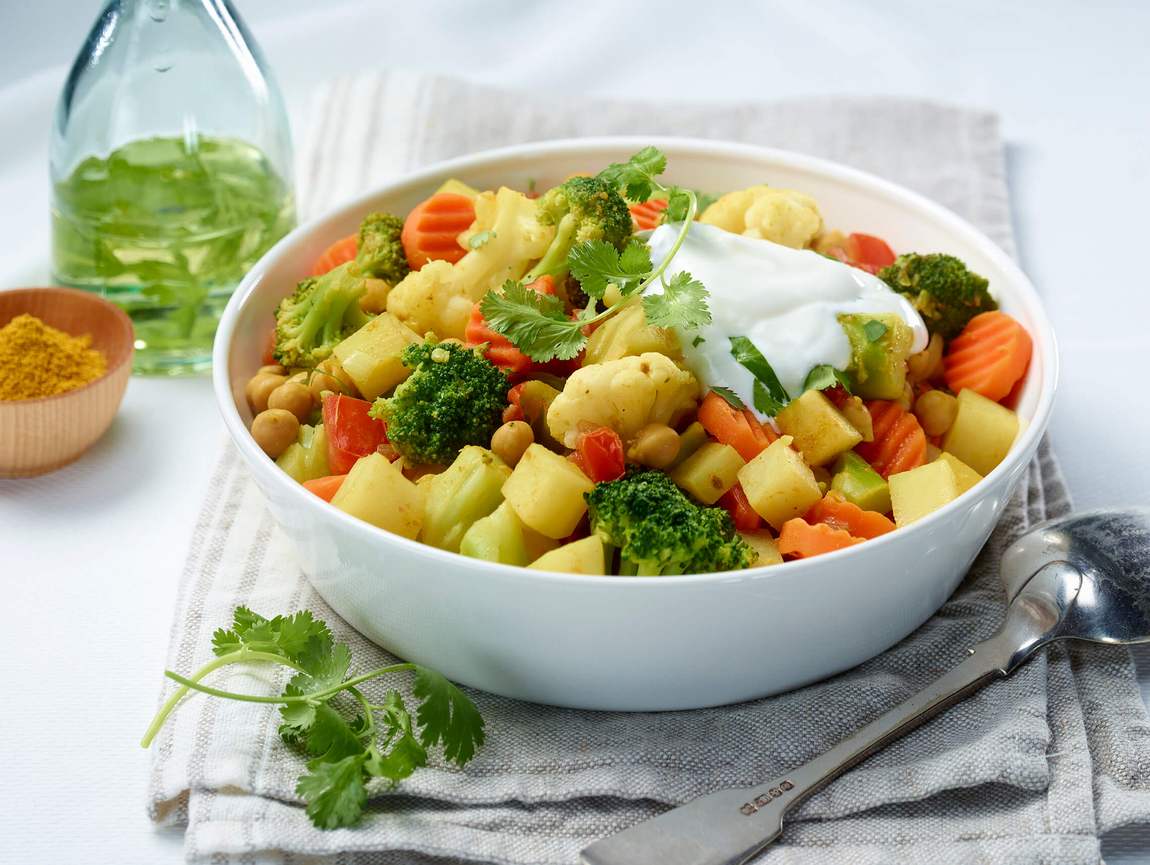 Ingredients
1 tbsp (15 ml) canola oil
3 cloves garlic, minced
1 onion, chopped
1 19-oz can (540 ml) chick peas, rinsed and drained
2 tsp (10 ml) curry powder or paste
2 cups (500 ml) potatoes, diced
1 ½ cup (375 ml) tomatoes, diced
1 Arctic Gardens Californian Syle Blend
Salt and ground black pepper
½ cup (125 ml) plain Greek yoghurt
1/3 cup (80 ml) coarsely chopped cilantro
Preparation
In a large pan, heat the oil on medium-high heat and sauté the garlic and onions for 2 minutes.
Add the chick peas and curry and cook for 2 to 3 minutes.
Add the remaining ingredients, stir and bring to a boil.
Lower the heat to medium-low, cover and simmer for 25 minutes.
Serve as a main dish with plain Greek yoghurt and fresh cilantro.
Nutrition Facts (per serving):
Calories: 330
Protein: 15 g
Fat: 7 g
Carbohydrate: 57 g
Fibre: 10 g
Sodium: 122 mg
Recipe ideas using this product