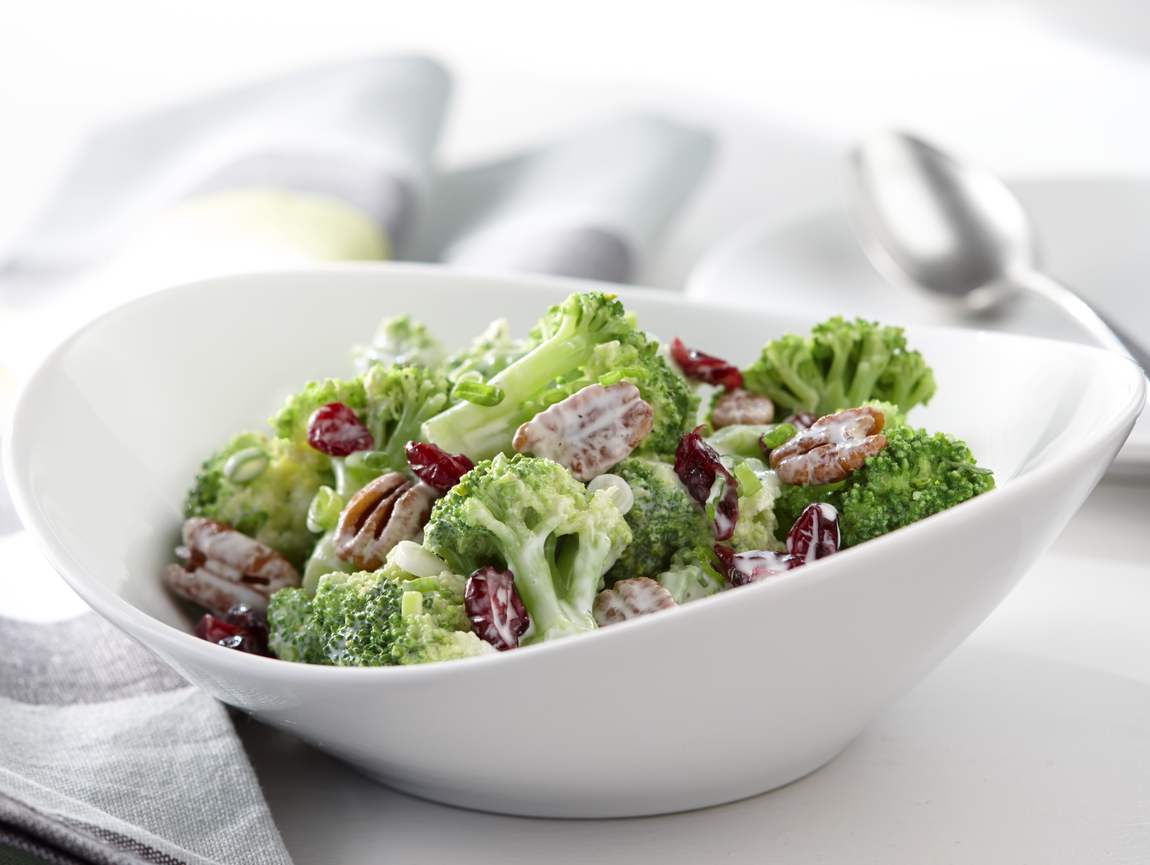 Ingredients
1 bag Arctic Gardens broccoli florets
¼ cup (60 ml) mayonnaise
¼ cup (60 ml) plain Greek yoghurt
2 green onions, chopped
¼ cup (60 ml) dried cranberries
¼ cup (60 ml) chopped pecans
Salt and freshly ground pepper
Preparation
1. In a large pot, bring salted water to a boil and cook broccoli florets for 2 minutes.
2. Drain in a colander and rinse with cold water to cool completely. Drain again.
3. In a large bowl, mix together mayonnaise and Greek yoghurt.
4. Add the remaining ingredients, then add the cooled broccoli florets. Season to taste.
5. Serve as a side dish for chicken, pork or fish.
Nutrition Facts (per serving):
Calories: 140
Protein: 3 g
Fat: 11 g
Carbohydrate: 10 g
Fibre: 3 g
Sodium: 106 mg
Recipe ideas using this product