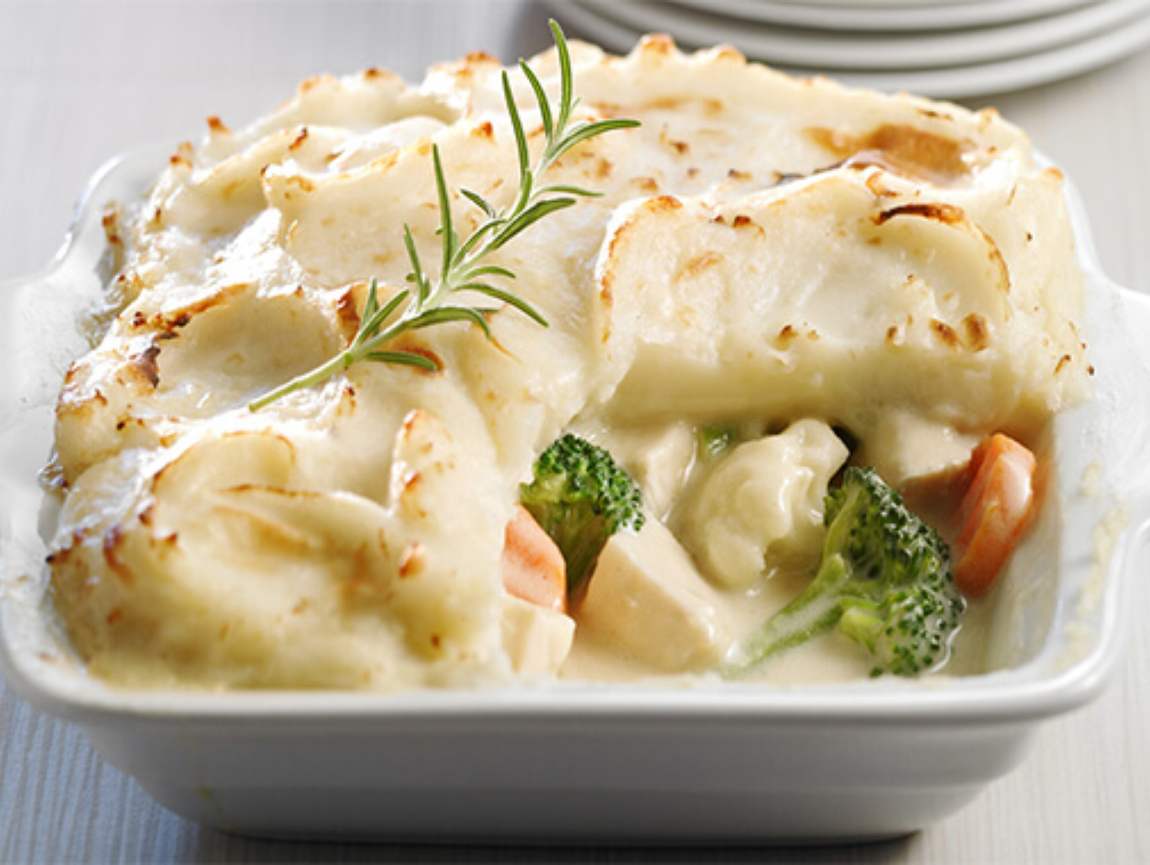 Ingredients
1 bag (

500g ) Arctic Gardens California vegetables
30 ml (2 tbsp) olive oil
2 cans (284 mL/10 oz) of condensed cream of celery soup
250 ml (1 cup) milk
750 ml (3 cups) cooked chicken, diced
Salt and pepper
Short crust pastry or mashed potatoes
Preparation
Preheat the oven to 190 °C (375 °F).
Heat the oil and stir-fry the vegetable mix for 3 minutes.
Add the cream of celery soup. Mix until the sauce is smooth.
Add the milk, chicken, salt and pepper. Bring to the boil while stirring.
Pour into a 30 x 20 cm (12 x 8") oven dish. Cover with a thin layer of pastry or mashed potatoes. Bake in the oven for 30 minutes or until golden brown.
Nutrition Facts (per serving):
Calories: 415
Protein: 24 g
Fat: 23 g
Carbohydrate: 29 g
Fibre: 3 g
Sodium: 885 mg
Recipe ideas using this product