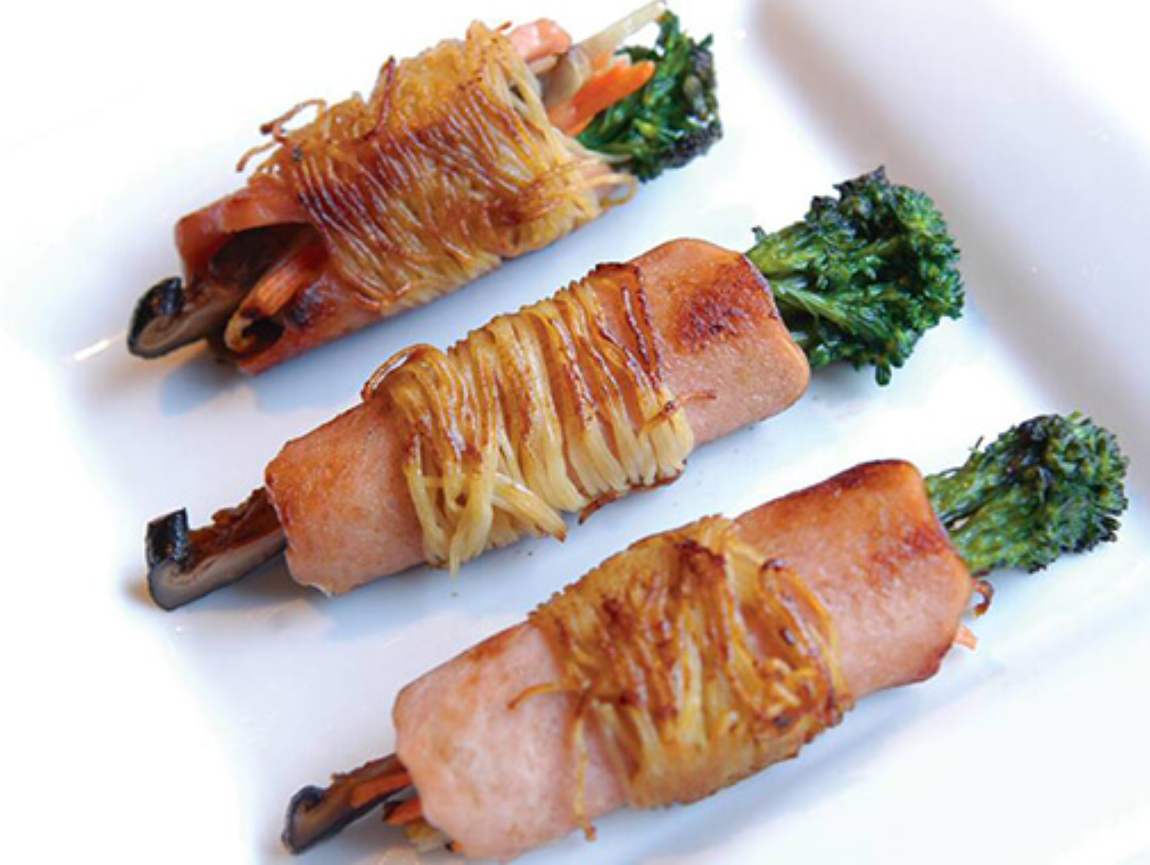 Ingredients
1/2 bag (250g) Arctic Gardens broccoli
12 ham slices
100 g Won Ton nooddles
100 g bamboo shoots
100 g carrots shopped in thins strips
50 g dried shiitake mushrooms
1 pinch of salt and pepper
2 tbsp oil
Preparation
Bring 2 cup of water to a boil and add salt. Put in the noodles for 1 minute (maximum).

Drain and rince in cold water.
Blanch the broccoli and put in iced water to cool down.
On top of the sliced ham, put a small quantity of each vegetable.
Add salt and pepper. Make a roll and tie it with a string of noodles.
In a pan, heat the oil. Sear the rolls. Let rolls rest on a paper towel as it absorbs the oil. Serve!
Nutrition Facts (per serving):
Calories: 255
Protein: 22 g
Fat: 6 g
Carbohydrate: 29 g
Fibre: 4 g
Sodium: 700 mg
Recipe ideas using this product