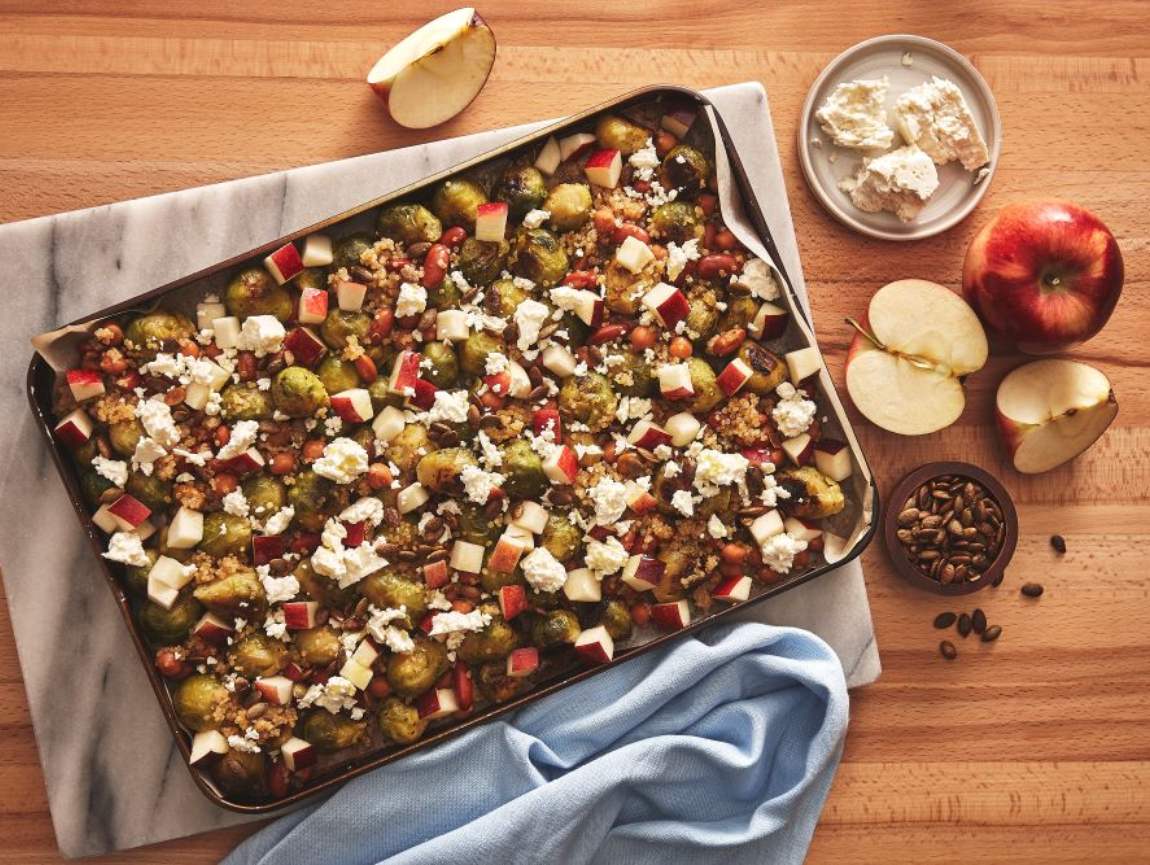 Ingredients
5 c (1.25 l) Arctic Gardens Brussels sprouts
3 tbsp (45 ml) olive oil
Salt and ground pepper, to taste
3 tbsp (15 ml) pumpkin seeds
2 tbsp (30 ml) maple syrup or honey
2 tbsp (30 ml) cider vinegar
1 canned of mixed legumes
2 mini-can quinoa
2 apples, chopped
1/2 c (125 ml) crumbled feta
Preparation
Preheat oven to 475 oF (240 oC).
On a baking sheet lined with baking paper or parchment paper, toss the Brussel sprouts with 2 tbsp (30 ml) olive oil and season.
Place the pumpkin seeds on the baking sheet beside the Brussels sprouts and bake for 5 minutes.
Transfer the pumpkin seeds to a small bowl and return the baking sheet to the oven for another 10 minutes.
In a bowl, mix syrup with vinegar. Reserve half and add the remaining oil.
Add the legumes and quinoa to the bowl. Coat with the syrup-vinegar mixture. Season and pour onto the baking sheet with the Brussels sprouts. Bake 5 minutes or until the Brussel sprouts are well roasted.
Garnish with chopped apples, crumbled feta and drizzle with reserved dressing.