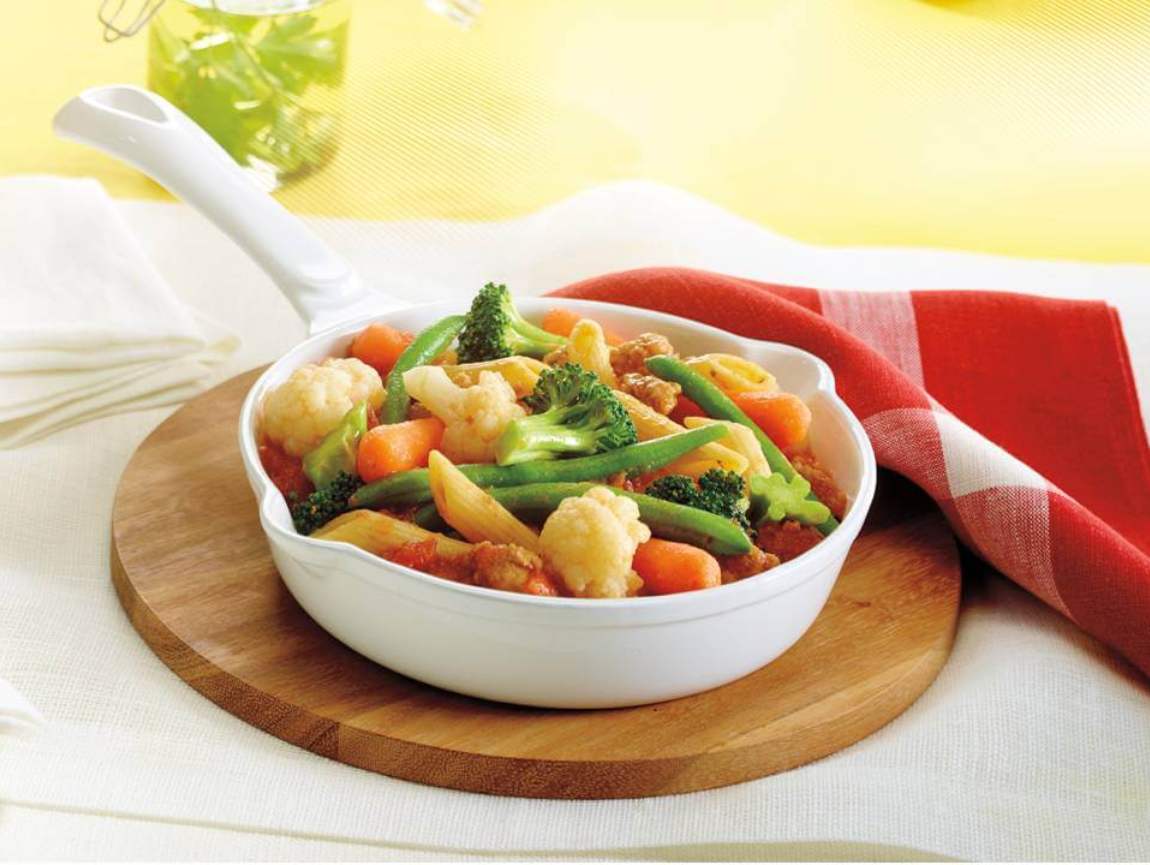 Ingredients
1 lb (450 g) choice of mild or spicy Italian sausage meat
4 cloves of garlic, chopped
1 onion, chopped
1 tbsp (15 ml) herbes de Provence
1 cup (250 ml) vegetable or chicken stock
2 tsp (10 ml) orange zest
1 cup (250 ml) orange juice
1 can of 28 oz (796 ml) chopped tomatoes
3 cups (750 ml) penne, farfalle, fusilli or other short pasta
4 cups (1 litre) Arctic Gardens San Francisco Select vegetables
Salt and freshly ground pepper to taste
Preparation
Preheat the oven to 375o F (190o C).
In an oven-proof casserole dish, brown the sausage meat on high heat with garlic, onion and herbes de Provence.
Add the stock, orange zest, orange juice and tomatoes to the casserole dish. Bring to a boil.
Add the pasta, stir well, cover and cook in the oven for 10 minutes.
Add the vegetables to the pasta, stir and continue cooking for 7 to 10 minutes or until the pasta is al dente (according to pasta chosen). Let stand for 5 minutes. Correct the seasoning and serve.
Nutrition Facts (per serving):
Calories: 465
Protein: 22 g
Fat: 16 g
Carbohydrate: 59 g
Fibre: 6 g
Sodium: 910 mg