The vegetables we love
Vegetables for Chinese Macaroni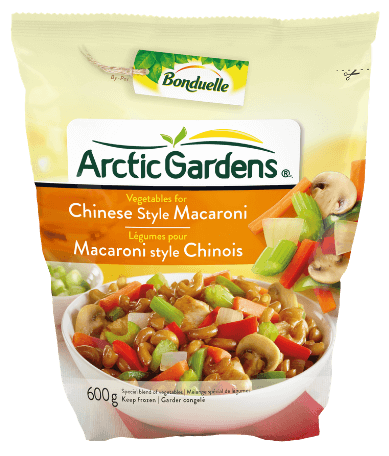 Cooking Method
Recommended Method:
In a Chinese Macaroni Recipe

This blend of vegetables is designed to incorporate in a Chinese macaroni recipe. Check out our recipe!
Alternative Method:
Skillet


​
Preheat a skillet to medium-high.
Pour frozen vegetables.
Stir regularly.
Serve immediately when cooked.
Do not refreeze thawed product. If thawed, cook immediately.
Recipe ideas using this product