Riced cauliflower bowl with shrimp and lemongrass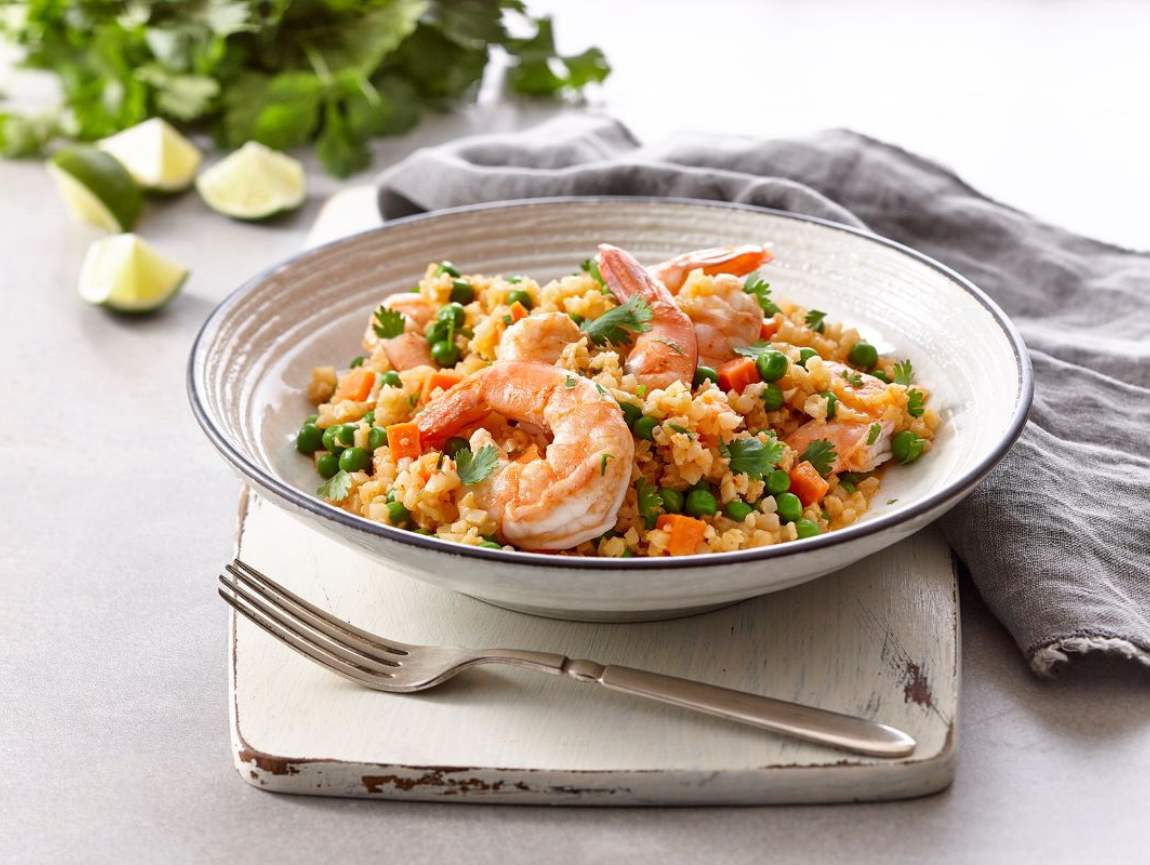 Discover this quick, tasty and comforting recipe.
Ingredients
1/3 c (80 ml) coconut milk
1 tbsp (15 ml) Thai curry (red, yellow or green)
2 tsp (10 ml) freshly chopped lemongrass
Salt
1 bag Arctic Gardens riced cauliflower with vegetables
5-6 large raw shrimp, peeled
To taste, freshly chopped basil or cilantro
Preparation
In a large microwave-safe bowl, combine the coconut milk with the curry powder, lemongrass and salt.
Add riced cauliflower and shrimp.
Cover and cook for 5 minutes, stir and cook another 3 minutes.
Stir again and cook, uncovered, for 2 minutes or until shrimp are heated through and fully cooked.
Serve with fresh herbs.
Recipe ideas using this product