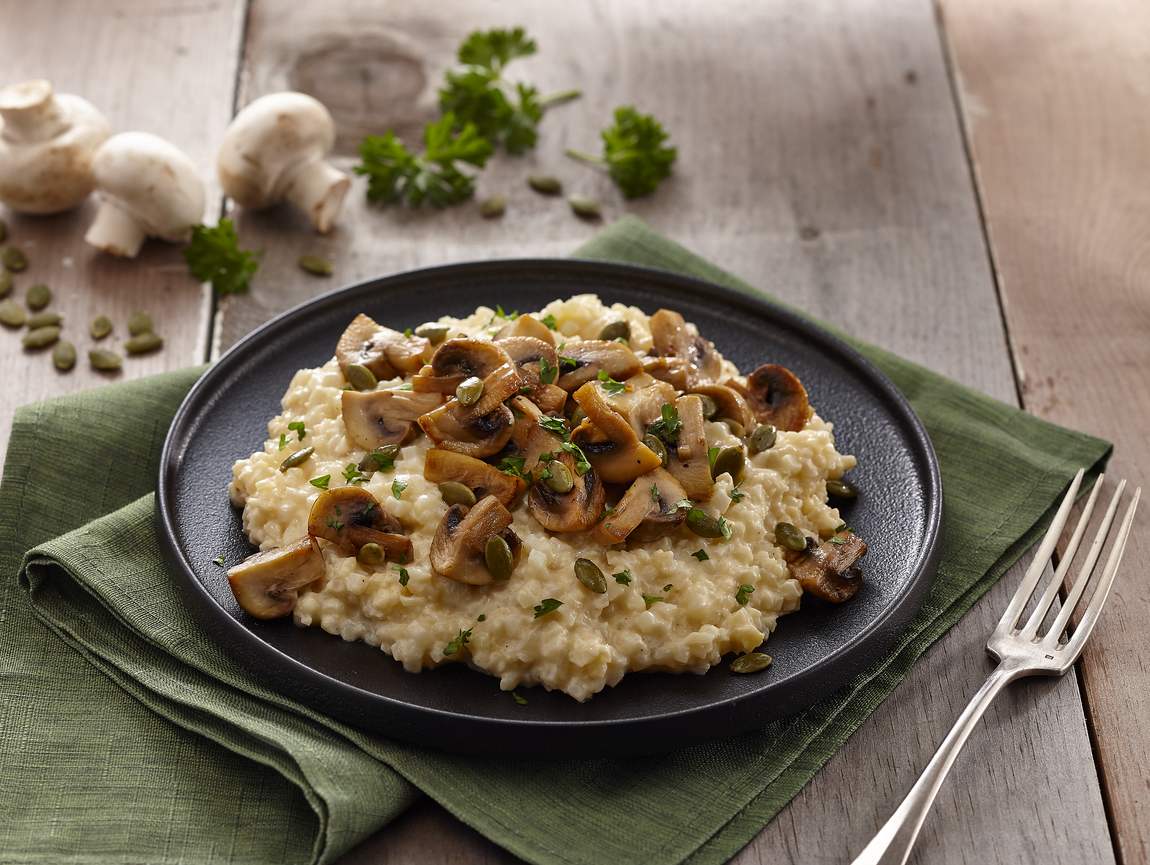 Ingredients
4 tsp (20 ml) olive oil
2 cloves garlic, minced
1/2 onion, chopped
1 bag Arctic Gardens cauliflower rice
1 c (250 ml) vegetable broth
1 box, 8 oz (225 g) mushrooms, quartered
3 tbsp (45 ml) raw pumpkin seeds, shelled
Salt and ground pepper
3 tbsp (45 ml) parsley, freshly chopped
1/4 c (60 ml) vegetable cream
1/2 c (125 ml) vegetable cheese, grated
Preparation
In a pan, heat 1 tsp (5 ml) oil on medium heat and brown half of the garlic and onions for 2 minutes.
Add the cauliflower and continue cooking for 3 minutes.
Add the stock, bring to a boil and cook for 5 minutes.
In the meantime, in a pan, heat the remaining hoil on medium and brown the remaining garlic and mushrooms for 2 minutes. Add the pumpkin seeds and season generously. Cook for another 3 minutes and add the parsley.
Incorporate the cream and vegetable cheese into the cauliflower, let melt and season to taste.
Serve the cauliflower risotto in deep dishes and garnish with mushrooms.
Nutrition Facts (per serving) :
Calories: 478
Protein: 29 g
Fat: 27 g
Carbohydrate: 37 g
Fibre: 6 g
Sodium: 1054 mg
Recipe ideas using this product